The United Nations Office for Outer Space Affairs (UNOOSA) and theJapan Aerospace Exploration Agency (JAXA) are pleased to announce the United Nations/Japan Cooperation Programme on CubeSat Deployment from the International Space Station (ISS) Japanese Experiment Module (Kibo) "KiboCUBE".
KiboCUBE is the dedicated collaboration between UNOOSA and JAXA in utilizing the ISS Kibo for the world. KiboCUBE aims to provide educational or research institutions from developing countries of United Nations membership with opportunities to deploy, from the ISS Kibo, cube satellites (CubeSats) which they develop and manufacture.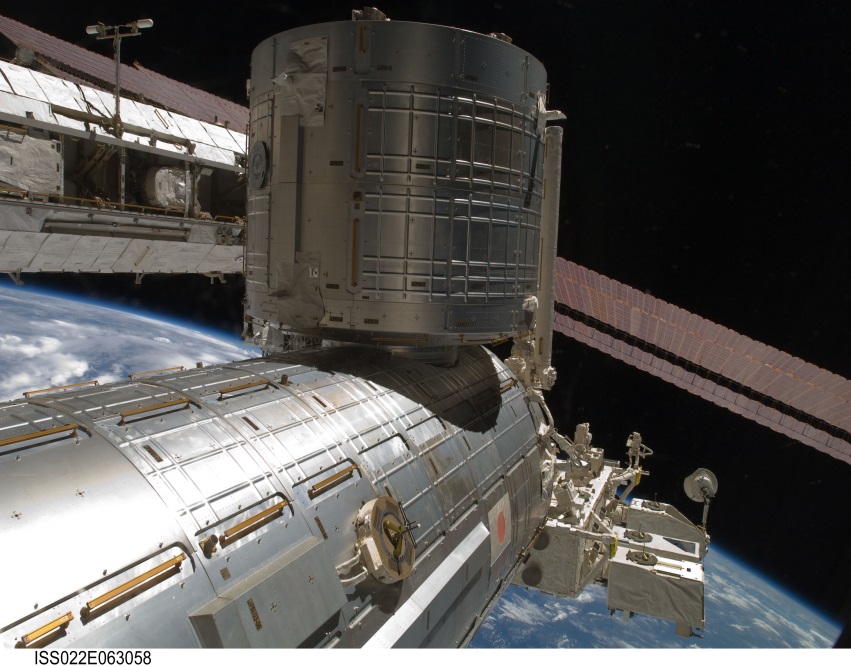 Currently, the only way to deploy CubeSats from the ISS is from Kibo. Kibo's unique capability is comprised of an airlock system and a robotic arm. The first orbital deployment of CubeSats from Kibo was successfully conducted in October 2012 through the Small Satellite Orbital Deployer developed by JAXA. Since then, nano-satellites and CubeSats from various countries around the world have been deployed from Kibo.
The deployment of CubeSats from ISS is easier than the direct deployment by a launch vehicle thanks to the lower vibration environment during launch. With this comparatively less demanding interface requirements, UNOOSA and JAXA believe that KiboCUBE will lower the threshold of space activities and will contribute to build national capacity in spacecraft engineering, design and construction.
This programme will contribute to the UN Sustainable Development Goals (SDGs), especially Goal 4 "Quality Education" and Goal 9 "Industry, Innovation, and Infrastructure."
LINKS TO EARLIER SELECTION ROUNDS
Fifth Round: How to Apply
The fully completed application documents comprising of a CubeSat Mission Application as well as a letter of endorsement from the head of the applying entity, should be sent by email to unoosa-hstikibocube@un.org   no later than 30 September 2019 at 23:59 CET. In the email, applying entities are requested to attach scanned copies of the letter of endorsement and the cover page of CubeSat Mission Application as pdf-file (.pdf) and the entire document of CubeSat Mission Application in both with pdf and word document. Please note that the UNOOSA email account only accepts emails with a size limit of up to 10 MB.
After receipt, UNOOSA and JAXA will proceed to evaluate each application. At UNOOSA's or JAXA's sole discretion, additional information may be requested from applicants, if necessary, to assist in the evaluation of the application. Selected applicants will then be notified with the results of the selection process. All awards are final, are made at the sole discretion of UNOOSA and JAXA, and not subject to challenge or review.
CONTACT INFORMATION
For further information regarding KiboCUBE, please contact  unoosa-hstikibocube@un.org
© Space in Africa 2020
All rights reserved. Any redistribution or reproduction of part or all of the contents in any form is prohibited. You may not, except with our express written permission, distribute or commercially exploit the content. Nor may you transmit it or store it in any other website or other forms of electronic retrieval system.
---
New Report: The African space economy is now worth USD 7 billion and is projected to grow at a 7.3% compound annual growth rate to exceed USD 10 billion by 2024. Read the executive summary of the African Space Industry Report - 2019 Edition to learn more about the industry. You can order the report online.