Kenya on Monday marked another major stride in space travel and exploration, a few months after launching its first nano-satellite into space.
Kenya Defence Forces (KDF) announced the inauguration of the Kenya Space Agency Board (KSAB) by Defence Cabinet Secretary (CS) Rachael Omamo.
"The Agency has now been placed on a new impetus to deliver on its mandate following the appointment and inauguration of the Board of Directors to promote, coordinate and regulate space activities in the country," a statement from KDF reads.
KSAB was established by President Uhuru Kenyatta through a March 2017 gazette notice and will be headed by the Kenya Defence Forces' Major General (Rtd) James Aruasa.
The array of KSAB's responsibilities include co-ordinating space-related activities, recommending national space policies and establishing centres of excellence in space science.
In May, Kenya launched a nano-satellite into space. Built by the University of Nairobi, the nano-satellite was delivered to the International Space Station (ISS) on April 2 from where it was deployed into space on May 11.
The University of Nairobi Vice Chancellor Prof Peter Mbithi noted that the Ksh120 million satellite was developed by UoN engineers in collaboration with experts from the Japan Aerospace Exploration Agency (Jaxa).
"This is the first outer space object registered by Kenya and the first Kenyan satellite that will go into space orbit," Prof Mbithi stated.
The 10 by 10-centimetre cube nano-satellite has a life-span of between one year to 18 months and is equipped with two commercial cameras and microphones to record sound and automatically upload it online.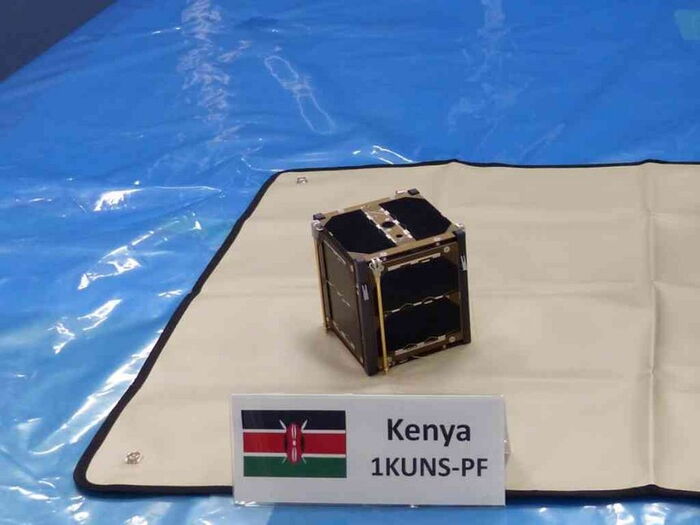 The Authority on News, Data and Market Analysis for the African Space Industry.